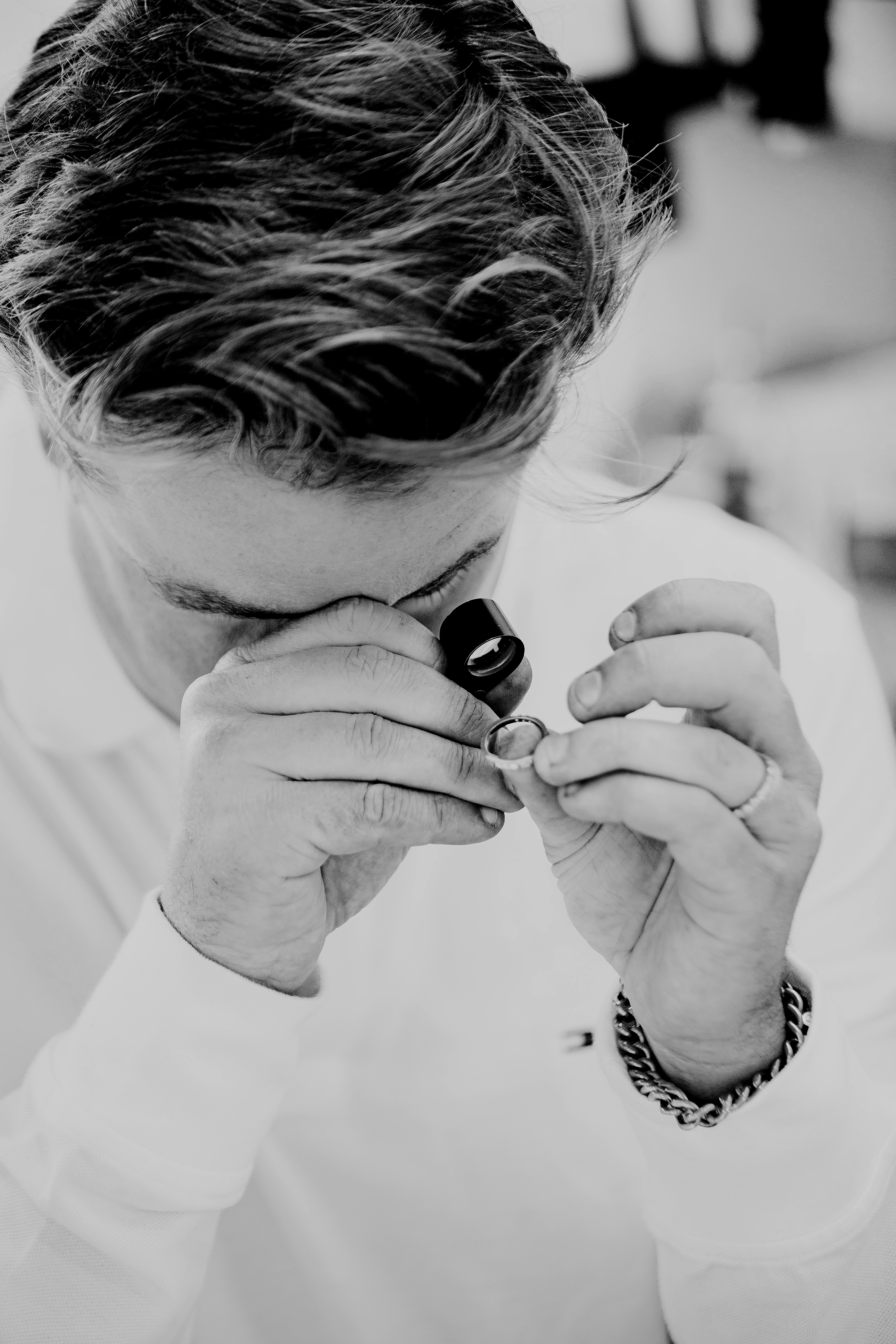 About Us
"Welcome to Brownhaus. Our expertise and passion lie in crafting bespoke pieces, exquisite engagement rings, jewellery collections, and elevated everyday jewellery. Established by Drew Brown, a jeweller and jewellery designer with over 25 years of experience refining his craft, our small yet accomplished team of skilled jewelers and a seasoned diamond specialist collectively boasts over 100 years of expertise, setting the standard for exceptional craftsmanship in the industry. Drew has a passion for creating bespoke pieces that are truly one-of-a-kind, including engagement rings and jewellery collections that stand out in their own right. He believes that jewellery is more than just an accessory; it's a reflection of your personality and a symbol of your individuality.
At Brownhaus, we believe that every piece of jewellery should be as unique as the person wearing it. That's why we work closely with our clients to understand their style, preferences, and personality, and then create a piece that is perfectly tailored to them. Discover the unparalleled craftsmanship of Brownhaus jewelry as our team brings your vision to life in our Brisbane studio, seamlessly blending traditional jeweler practices with cutting-edge technology.
We believe that jewellery is more than just a purchase - it's an investment in yourself. Thanks for choosing Brownhaus for your bespoke jewellery needs and for building a timeless jewellery collection that reflects your unique style and personality. We can't wait to help you create a piece that is as unique and special as you are.